Valentines Day: Hip Hop's Biggest Couples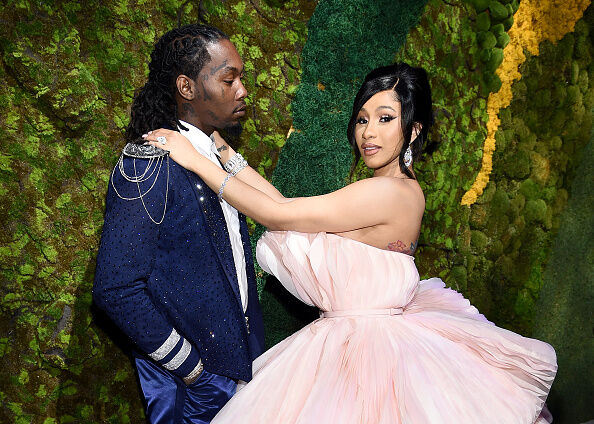 Valentine's Day is here and whether you're trying to meet people online or pursuing elaborate dating games in order to ensure a romantic date, dating is hard! Especially in Seattle .... it's something about that freeze! If you're looking for a partner but need to take a break from the search to get inspired by some successful love stories, well, I have just the thing for you! We're going to take a glimpse into the love live's off some of the hip-hop's biggest power couples! Maybe taking a glimpse at these duos and the love they share will give you some inspiration in the love department on this day!
https://www.instagram.com/p/B7ztZOtApK2/
Cardi B & Offset
Cardi B and Offset have had their fair share of ups and downs but they have worked through those obstacles and continue to shine growing stronger and stronger! The two have taken the world by storm these last couple of months; showcasing their love at events like Clive Davis' Grammy's Party and Fashion Week Paris. Of course beyond the Instagram flex, the couple have invested into their livelihood and future showing off their brand new mansion for their family and of course cute little Kulture.
https://www.instagram.com/p/B2LEmxwhJh_/
Saweetie & Quavo
After blowing up with her 2017 viral hit "Icy Grl," Saweetie wasted no time linking up with Migos frontman Quavo around the same time that she dropped her major label debut, High Maintenance. Since then, the couple haven't shied away from the cameras showcasing their love every chance they get. I mean, can we blame Saweetie, as she told us all summer: "that's her type!"
https://www.instagram.com/p/B8e9EXghsy1/
Kehlani & YG
YG and Kehlani are hip-hop's newest "it" couple! Making it official just last year, the duo have been making headlines with a turbulent on and off again relationship! However, YG showcased his dedication to the R&B songstress by permanently tatting her name across his wrist last week and today the duo appropriately celebrate their love with a brand new track titled "Konclusions". We're wishing this couple the best moving forward!
https://www.instagram.com/p/B8Uip0CgMfB/
Alicia Keys & Swizz Beats
Tying the knot in 2010, Swizz Beatz and Alicia Keys share a total of 16 Grammys between the two of them. If that's not enough, they're each other's biggest supporters! Just earlier this year, Swizz celebrated his wifey's birthday by presenting her with her very own tea line, Alicia Teas, which will eventually be sold at Starbucks. Talk about holding it down!
https://www.instagram.com/p/B7kLXF2jEhm/
Papoose & Remy Ma
Married in 2008, the Remy Ma and Papoose have been supportive of each other way before they said "I do". Upon Remy's release from prison, the two joined Love & Hip Hop to show the world the true meaning of #BlackLove with an amazing wedding underlined by true love and and an amazing partnership. The couple welcomed their first child Reminisce Mackenzie inn December of 2018!
https://www.instagram.com/p/B6-PdARHolu/
Beyonce & Jay Z
We saved the best for last. Jay Z and Beyoncé are definitely the greatest power couple of today. These two met when they were working on a track called 'Bonnie & Clyde' back in 2002. However, their love affair started a year later when they recorded one of their greatest hits 'Crazy In Love' Now, over fifteen years later, they're still drunk in love (pun intended)! Not only that, they are still actively ruling the world of R&B music and in the meantime, they became proud parents of three beautiful children – Blue Ivy Carter, Rumi Carter, and Sir Carter. Jay Z and Beyoncé truly are an inspiration!