Is Travis Scott Proposing to Kylie Jenner at the Super Bowl?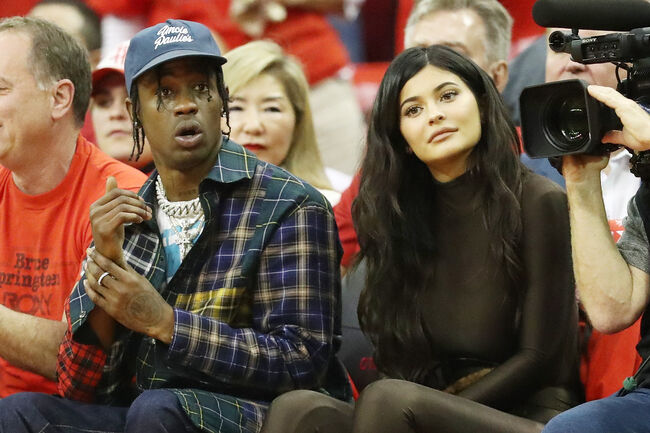 Kylie Jenner has fans going crazy asking if her and Travis Scott are already married for months now. The clues? Kylie has been seen sporting a nice looking diamond ring and she keeps referring to Travis as her "husband" in casual conversation. However Kris Jenner spoke out on the matter in a recent chat with Australia's The Kylie and Jackie O Show . "Not that I know of" she says about her youngest daughter being married. People are just waiting for the eventual engagement of these two and with their celebrity status - you can bet it will be in a huge way.
Travis even confirmed that when he does propose it's going be done in a "fire" way . Kylie is also not shy in the viral announcements on her life she had made in the past. Kylie practically upstaged the Super Bowl last year breaking the internet with the birth announcement of her baby daughter Stormi with Travis. It was never even confirmed that she was pregnant before the announce.
Right now fans are convinced that Travis will propose at the Super Bowl itself February 3rd. We already know Travis will be performing at the Pepsi Super Bowl Halftime Show along with Maroon 5 . Proposing during his set sounds pretty "fire" to me! What do fans have to say about a possible TV proposal?
One fan wrote, " if kylie jenner doesnt get engaged to travis scott for the super bowl half time show feature im giving up on love and never marrying." Another says , "if travis really does propose to kylie during his super bowl performance, my heart goes out to all the men who'd have just been set a bar they'll never reach."
There's no saying what's going to happen during this year's Super Bowl halftime show, but I think it's safe to say there will be even more people watching than usual to see if Travis actually gets down on one knee.
Photo: Getty