Lil Wayne, DJ Khaled & More Take On Kimmel's 'Mean Tweets: Hip-Hop Edition'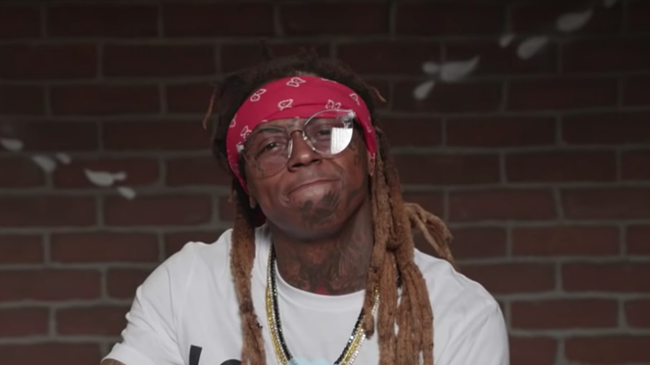 Thursday night's episode of Jimmy Kimmel Live! delighted hip-hop fans when Kanye West appeared on the late-night talk show. However, the episode also unleashed "Mean Tweets: Hip-Hop Edition," prompting plenty of jokes at the expense of some of your favorite rappers.
During the three-minute segment, heavyweights like Lil Wayne, 50 Cent, Trippie Redd, Big Sean, Eve, Logic, Ty Dolla $ign, ASAP Rocky, Awkwafina, Lil Yachty, DJ Khaled and more went head-to-head with Twitter trolls, reading a number of LOL-worthy lines from the social media platform. The segment started on a high note when 50 Cent read his one-liner to the audience: "50 cent is a moron and needs to be kicked in the BALLSACK." "I don't think anyone deserves to be kicked in the ballsack under any circumstances. I think that you should take these violent thoughts and place your energy somewhere a little more productive," he calmly responded.
Meanwhile, Remy Ma's bars were insulted when one user claimed that she "physically fights her beats" and "can't rap on-beat to save her life." "Remy Ma also physically fights people that talk s**t on Twitter. Like, for real. I f**k 'em up," she hit back.
Elsewhere in the episode, West kept the jokes coming when he cracked a quick one at President Donald Trump. "He is a player," West jokingly responded of his concerns about wife Kim Kardashian meeting Trump alone. "You know, it's funny, in this world that we live in there's two main motivating forces. I tweet about it all the time: love and fear. You can't explain love."
Photo: YouTube/Jimmy Kimmel Live